Business Development and Marketing
·
Boston, US
·
Hybrid Remote
Presales Solutions Consultant
👋 We are Attensi, a global company founded in Norway specialized in gamified simulation training. Since our inception in 2012, Attensi has grown to become a global leader in the field, with training solutions used by global brands in more than 140 countries and in 50 different languages.
We work with some of the largest professional services, consulting, hospitality, leisure retail, and pharmaceutical brands in the world including Circle K, Starbucks, BSH, Delivery Hero, Costa Coffee, The Boston Consulting Group, PwC, Novartis etc. Attensi is growing at an exponential pace and having recently secured $26M investment from Lugard Road Capital, DX Ventures and Viking Venture, we are now focused on growing our business in new markets.
Attensi's team now consists of more than 230 Game Changers across our HQ in Oslo, Norway and London and we have started building our team in Boston, with almost 20 people on the ground already. Here, we plan to establish a large team and a strong presence – SUPERFAST!
As an integral part of our journey to establish and scale our US-presence we are now looking for a Solutions Consultant for our team in Boston.   
Solutions Consultant
As part of delivering on our international growth, we are now seeking a dynamic Solutions Consultant our newly established Solutions Team. As a key part of the Sales Enablement team, you will play an integral role in the continued growth and ambition of Attensi, working closely with the sales team but interacting regularly across all teams. You will provide our future customers with their "Aha Moment" aka first experience of Attensi's solutions, through the building and delivery of product demos and proof of concepts, while staying at the forefront of a fast paced, cutting-edge tech company.
As a Solutions Consultant at Attensi, you will become part of a strong and energetic Sales Enablement team, with ample opportunity to learn and grow your career.
If you are someone who is passionate about problem solving, building solutions, bringing to life an idea and developing relationships, this is a fantastic opportunity to work with challenging and rewarding tasks, learn from the best and become part of, and grow with, a dynamic, fun & impactful company in a phase of exponential international growth!
Exceptional communication skills are essential for this role, you will be confident in client-facing work and have a strong commercial focus. Previous experience working with SaaS products ideal and knowledge of the Professional and Financial Services, Hospitality, Retail, or Healthcare environments would be beneficial but not essential.
What will you do?
Support Account Executives in delivering custom presentations, product demonstrations and proof of concept (POC) to Directors, VPs, and C-level executives
Provide product and technical expertise in the sales process (discovery calls and prospect meetings) in collaboration with Account Executives (AE), Account Directors (AD), and Account Managers (AM)
Identify and document clients' business and functional requirements to be able to effectively present solutions and to identify solution gaps and communicate this back to product management team
Understand prospects business and technical requirements and apply critical thinking and problem-solving skills in the development of a solution led approach.
Ensure smooth transition to the Customer Simulations team after sale and coordinate with product management on any new features or enhancements identified
Scope and deliver of Proof of Concept/Proof of Concept engagements with prospects.
Stay up to date with product developments/releases to a level required for demo's and POC
Respond to functional and technical elements of RFI's/RFP's
Be a key 'connective point' between prospect feedback on solutions and new requirements and internal product teams, through documentation and needs analysis
Keep up to date with the new technologies introduced in the L&D and training sector
Who are you?
We are looking for high energy, motivated and solution-oriented people with a passion for using tech to solve business needs. You are a strong communicator, enjoy interacting with people and building relationships easily. You thrive in a high-paced and dynamic environment, work well with others and love a good challenge.
You will have extensive experience working with technology platforms, SaaS products and contributing to technical pre-sales and or after sales services
You will be used to working with customers to understand and deliver the business requirements of a systems-based solution
You will be able to analyze business and stakeholder needs and translate them into system functional requirements
Excellent communication skills
Good listening skills, and be confident running meetings and communicating at multiple levels within a prospect (C-Suite/D-Suite/Manager)
Possess a good understanding of commercial sales process's
What do we offer?
At Attensi you will become part of an exciting and rapidly growing scale-up that is already a global leader in its field. You get to work in a flat, open and free environment, surrounded by committed, smart and talented colleagues from a variety of backgrounds, both culturally and academically. 
You will play a central role in our largest and fastest growing team and will have very good opportunities for further development and growth in both the role and the company.
Attensi has an energetic and social working environment. We work hard, but also have a lot of fun. Monthly social activities like Attensi-days, sporting events, after-work drinks, parties, game nights and company trips to our Norwegian HQ or elsewhere, are some of the ways in which we ensure we not only work together, but also play together!
Are you a Game Changer?

Area

Locations

Remote status

Hybrid Remote

Remote work

Hybrid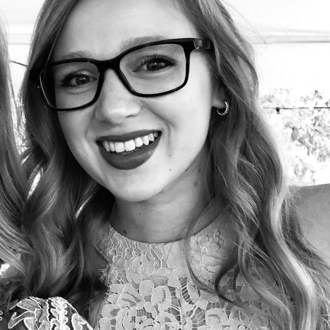 Contact
Emily Barden
People Manager, US – People and Culture
An exceptionally exciting, fun and challenging workplace
We believe that people perform their best work when they are challenged, free and engaged. Therefore we strive to avoid hierarchies and limitations. We focus on rapid, iterative development, distributed decision power, broad involvement - and on having fun at work!

Business Development and Marketing
·
Boston, US
·
Hybrid Remote
Presales Solutions Consultant
Loading application form