Customer Success
·
London
·
Hybrid Remote
Customer Success Manager - Retail
👋 Attensi is a Norwegian tech company specialized in gamified simulation training. Since our inception in 2012, Attensi has grown to become a global leader in the field, with training solutions used by global brands in more than 140 countries and 30 different languages.
We use gamification, realistic interactive scenarios, and decision-driven dialogues, powered by our game AI, to create a 'learning by doing' training environment that encourages repetition and builds mastery. It is a radically new method to achieve high impact training that scales across large organisations.
We work with some of the largest retail, hospitality, pharmaceutical and professional services brands in the world including Circle K, Accenture, KPMG, Hiscox, Zurich, and Novartis. Attensi is growing fast and having recently secured a further $26M investment from Lugard Road Capital, DX Ventures and Viking Venture, we are now focused on accelerating our business growth. We are over 250 Game Changers in the UK, US and Europe, with 80 based in our thriving London office. See more about us in the video below
Customer Success Manager, Retail
As part of delivering on our international growth, we are now seeking a driven Customer Success Manager, who will work closely with the EU Consumer team, focusing on accounts in the Retail sector. This person will build and maintain strong, long-term relationships with some of our largest clients, focused on ensuring they are getting the maximum value from our products (and know it).
Looking after a portfolio of customers, you will delve deep to understand their key challenges, using these insights to support the successful implementation of Attensi's product suite in their business. You will use your knowledge of our technical functionalities to enhance their use of our products, working closely with project managers, other customer success managers and product teams to troubleshoot, fix and prevent problems, whilst helping shape product roadmaps. As a Customer Success Manager, you will also be a trusted partner for your customer contacts and play a key role in demonstrating the impact they see from our training solutions.
If you have a passion for delivering real impact to customers, combined with an interest in data, problem solving, business insight and developing relationships, this is a great opportunity to join a strong team in a rapidly growing business, backed by prominent investors and with fantastic products that make a real, measurable impact.

What will you do here?
The very first thing you will do once you join us, is to get to know and love our products, values, people and way of operating. We want you to get under the skin of our business and truly understand the value we provide our customers, so that you can approach your role with genuine excitement and confidence.
Your role will entail:
Working closely with the sector team to ensure the health and success of new and existing customer accounts in your portfolio
Building strong relationships with key decision makers and stakeholders
Understanding your clients' hardest organisational challenges and helping them to solve these through successful implementation of Attensi solutions
Actively engaging clients in the rollout and adoption of Attensi products throughout their customer journey, from pilot to global expansion
Providing an escalation point for our Support team and troubleshooting client problems through close collaboration with internal and external stakeholders, delivering robust and creative solutions
Demonstrating value and communicating impact through utilising data

Who are we looking for?
We are looking for someone with drive, courage, and motivation to create real value and change. You have an analytical approach and often see opportunities where others see limitations. You have a solid business understanding and are at your best when you can work with strategic and operational issues, from ideation to implementation.
We are looking for someone smart, analytical, and empathetic, comfortable taking an insight-driven approach to developing relationships and delivering value for customers and for Attensi.
You are passionate, curious, love learning – and learn fast. You bring energy and engagement to work, and thrive when spending your days in a dynamic, fast-paced environment, working closely with other people.
The right person for our team will have:
3-5 years of experience from customer-oriented work, preferably in a customer success or project management capacity
Experience of working with customers in a SaaS or other tech company, ideally with clients in the retail sector, from luxury to FMCG
Previous experience of working with senior stakeholders and navigating complex and large corporations
Experience of working with data to draw insights and conclusions, then communicating these to clients clearly and concisely to drive decision making and engagement strategies
What do we offer?
At Attensi you will become part of an exciting and rapidly growing scale-up that is already a global leader in its field. You will play a central role in our largest and fastest growing team, surrounded by committed, smart and talented colleagues from a variety of backgrounds, both culturally and academically.
Attensi has an energetic and social working environment. We work hard, but also have a lot of fun. Monthly social activities like Attensi-days, sporting events, after-work drinks, parties, game nights and company trips to our Norwegian HQ or elsewhere, are some of the ways in which we ensure we not only work together, but also play together! 
Are you a Game Changer?

Area

Locations

Remote status

Hybrid Remote

Remote work

Hybrid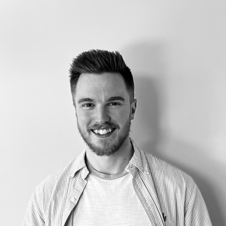 Contact
Daniel Hanlon
Senior Talent Acquisition Manager, UK – People
An exceptionally exciting, fun and challenging workplace
We believe that people perform their best work when they are challenged, free and engaged. Therefore we strive to avoid hierarchies and limitations. We focus on rapid, iterative development, distributed decision power, broad involvement - and on having fun at work!

Customer Success
·
London
·
Hybrid Remote
Customer Success Manager - Retail
Loading application form