Business Enablement
·
London
·
Hybrid Remote
Senior Growth Analyst
👋Attensi is a Norwegian tech company specialized in gamified simulation training. Since our inception in 2012, Attensi has grown to become a global leader in the field, with our platform being used by global brands in more than 140 countries and 30 different languages. We work with 7 out of the 10 Management Consultancy firms and some of the largest retail, hospitality, pharmaceutical and financial services brands in the world including Circle K, ASDA, Costa Coffee, Boehringer Ingelheim, Accenture, Zurich and many more!
Our platform uses gamification, realistic interactive scenarios, and decision-driven dialogues, powered by our game AI, to create a 'learning by doing' training environment that encourages repetition and builds mastery. It is a radically new method to achieve high impact training that scales across large organisations.
Attensi is growing fast and having secured a further $26M investment from Lugard Road Capital, DX Ventures and Viking Venture, we are focused on accelerating our business growth. We are over 250 Game Changers in the UK, US and Europe, with over 80 in our thriving London office. You can find out more about us in the video below.
What will you do?
To help drive our next phase of growth, we are seeking a driven Senior Growth Analyst to help us challenge and improve our Commercial operations and strategies.
In this pivotal role, you will collaborate closely with our Director of Data & Analytics and Chief Commercial Officer (both ex-BCG) to track, measure, and optimize performance across Sales, Customer Success, and Marketing functions. You'll play a critical role in shaping our commercial initiatives, using data as your compass, and acting as a strategic resource to demonstrate the tangible impact we make on our customers.
As part of this role, your responsibilities will include:
Track Commercial KPIs and manage performance: Building on our existing reporting, you will help design and improve our reporting across Sales, Customer Success, and Marketing. As part of a monthly review cycle, you will be responsible for ensuring quality insights on performance, raising concerns and suggesting potential areas for improvement.
Provide deep Commercial Insights: You will have the opportunity to work on a wide range of problems to investigate what drives value for Attensi. This type of work may include analysis such as understanding how to assign value to different stages of lead generation (attribution), assessing optimal marketing mix; assessing Customer LTV and churn risk factors, etc.
Accelerate Commercial Growth Initiatives: Working with initiative leads, you will help bring insights into the impact of key Commercial initiatives (e.g. Nurture Campaign Strategy, Optimising Paid Channels, etc). You'll help bring a data-led perspective and suggest (/ implement) new approaches to ensure that Attensi can maximise the returns on our time and money.
Input into our Growth Strategy: As part of the ongoing Commercial strategy review processes, you will bring a unique perspective from the data to the discussion and help our Commercial Leadership continue to build on our success.
Proving the impact of gamified simulations to customers: With closely with our Customer Success team to prove the impact our simulations have on real-world KPI's for our Customers
Who are we looking for?
We believe that the ideal candidate for this role will bring a curious, strategic mindset to help us challenge the commercial team combined with the supporting analytical talent and toolkit to back it up. You likely have 2-4 years of experience in a Management Consulting or relevant Analytical role in a start-up / scale-up / industry. The following statements likely describe you:
Problem Solver: New challenges excite you, and you enjoy solving complex problems using data-driven approaches. You don't like to take no for an answer, and you really don't like to admit defeat!
Detail Oriented: You look beyond the obvious. You like to de-average and look for patterns in the underlying behaviour. You pride yourself on accuracy and still have nightmares about that time when it did go wrong in that important meeting!
Communication Maestro: You have excellent communication skills: both written and verbal. You can distil complex concepts and findings into clear, concise insights for your audience.
Value Focused: You like to focus on the 20% that delivers 80% of the value. You prefer to get something out quickly, then iterate.
Passionate Learner: You're naturally curious. You love to try new things out and you get a buzz from picking up new ways of approaching problems and new technical skills.
Collaborator: You thrive in a collaborative environment, working closely with cross-functional teams to achieve shared goals and objectives.
From a technical perspective, we understand that people come with various opportunities in their previous roles. We are open to hearing about your experience, but we would expect that you could confidently tick off at least two of the four items below:
Microsoft Excel: You know your way around a workbook. You probably have a bitter taste in your mouth when someone suggests you use VLOOKUP rather than the alternative. You know that F4 creates $ and you have an informed opinion on when to use Pivot Tables vs. Formulas.
Dashboards / Business Intelligence Tooling (e.g. Tableau, PowerBI (preferred), etc): You've likely built and deployed a dashboard in the workplace already. You understand what goes into a data model and know the common pitfalls of joins and calculated fields. You have an opinion on what makes an effective dashboard for an end-user.
SQL: You have experience working with writing queries in SQL for retrieving data, performing analysis and maybe data modelling in dbt (not essential). You would feel quite comfortable explaining basic queries in an interview without warning (i.e. common table expressions, aggregate functions, case when statements, data formats, etc.). However, some of the more technical things like RECURSIVE or UNNEST would warrant a visit to ChatGPT.
Python / R: You might have experience working with Python or R in the workplace. You might have performed some of the following: analysis using Pandas or ML algorithms (e.g. using scikit learn), built some data pipelines, performed some web scraping, or even made some API calls.
What do we offer?
At Attensi you will become part of an exciting and rapidly growing scale-up that is already a global leader in its field. You will play a central role in our largest and fastest growing team, surrounded by committed, smart and talented colleagues from a variety of backgrounds, both culturally and academically.
Attensi has an energetic and social working environment. We work hard, but also have a lot of fun. Monthly social activities like Attensi-days, sporting events, after-work drinks, parties, game nights and company trips to our Norwegian HQ or elsewhere, are some of the ways in which we ensure we not only work together, but also play together!
Are you our next Game Changer?
Area

Locations

Remote status

Hybrid Remote

Remote work

Temporarily Remote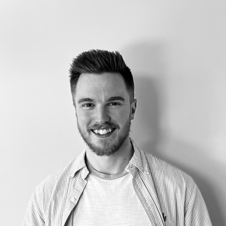 Contact
Daniel Hanlon
Senior Talent Acquisition Manager, UK – People
An exceptionally exciting, fun and challenging workplace
We believe that people perform their best work when they are challenged, free and engaged. Therefore we strive to avoid hierarchies and limitations. We focus on rapid, iterative development, distributed decision power, broad involvement - and on having fun at work!

Business Enablement
·
London
·
Hybrid Remote
Senior Growth Analyst
Loading application form