Customer Simulations
·
London
Full time Content Writer/Designer (London)
Attensi is the global leader in 3D gamified simulation training for large corporations. Using a unique blend of gamification and realism, combined with deep and varied interactivity that is powered by our game AI, we create a 'learning by doing' training environment, offering a radically new method to achieve real, measurable behavioural change in large organisations. 
Attensi was established in Norway in 2012 and our training is now being used by global brands in more than 140 countries and in 30 different languages. We recently secured $26M investment from Lugard Road Capital, DX Ventures and Viking Venture and are now excited to be focussing on global expansion plans.
Our London office currently consists of 80 Game Changers, which, including our HQ in Oslo brings us to to a team of over 200 in total. Since opening here in 2017 we have started working with some of the largest retail, hospitality and professional services brands in the UK, US and other markets. Our portfolio includes clients such as Waitrose, Itsu, Boston Consulting Group, Hiscox, PwC and others.
Due to the rapid growth and success of our Attensi London office, we are now looking for a talented Content Writer/Designer to work on our content team.
The more creative and technical skills you can bring to bear, the better. Our games are available across a variety of formats and platforms, including mobile, VR and PC, and you will use a broad range of creative and technical skills to create interactive narration and develop the game's mechanics. 

What will you do? 

Write compelling natural dialogue for characters within business settings
Work closely day-to-day with Attensi and customer project teams to understand customer training needs.
Run content workshops, interview customers and assess their content input.
Write interactive dialogue for enterprise conversational training modules
Implementation of Attensi's application flow simulation solutions in Attensi Toolkit
Use of image editing tools
Take an active role in Attensi's development team
You will have:
Solid experience developing compelling narratives.
Strong understanding of narrative structure
Ability to write interactive dialogue
Good understanding of story and game structure and how to integrate the two
Ability to write and revise work under tight deadlines
Ability to interpret client requirements and specifications into engaging scenarios
Ability to adapt style to match a project's tone, business requirements, and learning goals
Desire to work and write collaboratively within an amazing team
Good understanding of the design and implementation of logical game mechanics
Advantageous to have:
Experience from designing and implementing level design, gameplay design or system design in commercial games
Previous experience with Unity or Unreal
Understanding of education and learning theories
Experience writing dialogue for L&D and training purposes
Previous experience with Photoshop, sketch, proto.io or similar
Fluent in German or Norwegian 
What do we offer?

At Attensi you will become part of an exciting and rapidly growing scale-up that is already a global leader in its field. You get to work in a flat, open and free environment, surrounded by committed, smart and talented colleagues from a variety of backgrounds, both culturally and academically. Attensi is committed to giving people the opportunity to grow and you will also be able to develop your role over time. You will also be offered exciting challenges in a dynamic and innovative environment with great ambitions.
Attensi has an energetic and social working environment. We work hard, but also have a lot of fun together. Monthly social activities like Attensi-days, sporting events, after-work drinks, parties, game nights and company trips to our Norwegian HQ or elsewhere (when Covid-19 is over) are some of the ways in which we ensure we not only work together, but also play together! Join us! 
Area

Locations

Remote work

Hybrid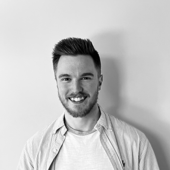 Contact
Daniel Hanlon
Talent Acquisition Manager, UK – People and Culture
An exceptionally exciting, fun and challenging workplace
We believe that people perform their best work when they are challenged, free and engaged. Therefore we strive to avoid hierarchies and limitations. We focus on rapid, iterative development, distributed decision power, broad involvement - and on having fun at work!

Customer Simulations
·
London
Full time Content Writer/Designer (London)
Loading application form